Coach is a brand that has established itself to be a high-end name, offering various products ranging from clothing, accessories, handbags, and other ready-to-wear items. It`s in the same line as Kate Spade, Michael Kors, and Stuart Weitzman. If you haven`t tried their products, these trendy yet versatile handbags might make you do a double-take and give these beautiful creations a chance!
1. Box Crossbody in Signature Canvas
Looking elegant even in your ripped jeans and white blouse is easy with a signature bag from Coach with this Box Crossbody in Signature Canvas. It reminds me of the luggage that was being used back in the early 1900s.
2. Getting a Field Upcycled Women Leather Tote
The colorful weave of this upcycled leather tote bag brings a unique design to this brand. It features detachable thick straps that are perfect for hands-free handles. It`s also spacious enough for you to put all your necessities without having to carry another bag! It`s great for work, long car rides, and even school!
3. The Coach Originals Willis Leather Top Handle Bag
If you`re the type who only brings car keys, a phone, a small wallet, and probably a lipstick and mirror, this white purse is ideal for your style! It`s excellent to use when shopping, so you have more handling capacity for your shopping bags!
4. Coach Beat Leather Shoulder Bag
A classic and retro design has always been a versatile piece that gives flavor to any outfit. You can`t go wrong with a Coach leather shoulder bag with detachable handles that you can easily pull off for a formal date night!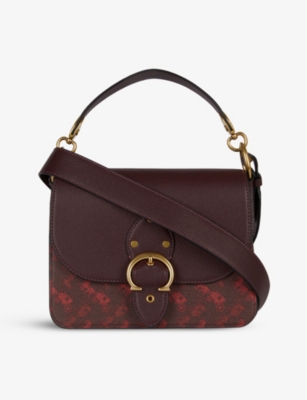 5. Coach Madison Mini Leather Shoulder Bag
We can all agree that this shoulder bag is the epitome of a stunning Coach bag with adorable floral detail on the closure. It`s compact and charming to wear no matter your age!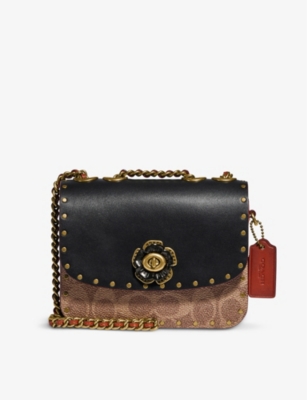 6. Coach Cassie 19 Leather Cross-Body Bag
Coach`s Cassie 19 Leather Crossbody Bag has a vintage style to it that you can easily wear with your plain dresses for an elegant look. You can also use it for a brunch day or a date at a theme park. It`s small but can fit all your feminine needs!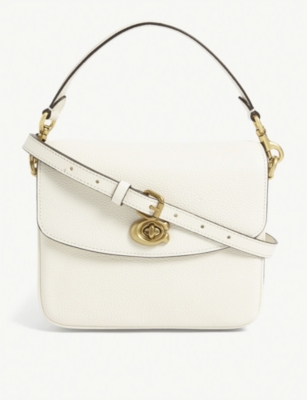 7. Kitt Watercolor Floral Printed Leather Messenger Crossbody Bag
The messenger bag from Coach is quite different from their usual designs but make for a very cute and casual bag that you can use everyday. It has a simple and adorable design that`s perfect for teens and young adults too!
These coach bags vary in design but they all have excellent quality and exceptional design unique to the brand itself. If you`re looking for a great new purse, here`s your chance to grab the latest luxury bag that you won`t regret!