Confidence is what a lot of women hope to have within themselves. You can gain it through different means, like fashion, accessories, beautiful skin, fit body, or material things. However, nothing beats confidence that`s genuinely coming from your heart.
Being confident and being unapologetic about it is something we all strive to have. Confidence is powerful, and it can aid you in reaching for the stars. So, how do you become confident to express yourself in fashion no matter how you like?
LOOK IN THE MIRROR AND SAY WHAT YOU LOVE ABOUT YOURSELF
Appreciate all the body parts and things about yourself that you love the most. Self-appreciation is the key to loving yourself and slowly building your confidence. If you don`t like yourself, how can you be confident to face others?
Do you love your blue eyes that seem like the ocean? Or do you like your flawless brown skin that stunningly glows under the sun?
Knowing your worth and appreciating all that you are helps you accept that you are a priceless treasure, and there`s nobody the same as you in this world.
FIND YOUR PERFECT FLAWS, AND DETERMINE HOW AND WHAT YOU WANT TO DO WITH THEM
We all have insecurities. Even top models and A-List actresses have flaws they feel insecure about. Learning how to accept them and change them if you want to will help you become more confident.
If you have acne-prone skin and you feel uncomfortable with it, you can consult a dermatologist for the best acne treatments possible for your skin. If you`re overweight, you can consult a nutritionist or a gym instructor to discuss how to lose weight healthily.
FIND THE CLOTHES THAT FEEL LIKE YOURSELF
Confidence means presenting yourself in the way that best described you, your personality, and your style. Don`t dress like somebody else. Though you can get style inspiration from fashion bloggers, actresses, and models, you can incorporate their styles into your version.
If you`re the shy and introverted kind of person, and you`re into feminine styles, you might want to get inspiration from the Duchess of Cambridge, Catherine, as she often wears gorgeous and modest styles.
If you tend to like going out and hanging out with friends, and street-style is your thing, then you might want to check out Kendall Jenner`s street looks.
WHAT KIND OF ACCESSORIES AND CLOTHES DO YOU LIKE?
Accessorizing is beautiful as it adds flavor and uniqueness to your looks. However, what I love the most about accessorizing outfits is that you can represent yourself most accurately.
For example, if you love edgy outfits, cool accessories like choker necklaces, bangles, and fun hair ties might be to your liking. Accessories are the icing to the cake, as they may the entire outfit look a certain way.
WORKING OUT HELPS WITH ANXIETY, STRESS, AND MELANCHOLY
Do you know that working out does not only help you lose weight and build muscles but can also help with mental health? Though exercising is not the cure, it`s a great way to reduce stress and anxiety that might hinder you from thinking clearly and feeling assured of yourself.
When you sweat and exercise, you can release your pent-up energy, worries, and stress, and in addition, you will have a better perspective
DON`T MIND OTHERS AND KEEP IMPROVING YOURSELF.
One of the most common reasons teen girls and even adult women don`t feel confident is because they either compare themselves with unrealistic beauty standards or don`t focus on improving themselves. But, unfortunately, the comparison is the worst enemy in building yourself.
Don`t mind what others say or think about you, your look, and what you want to achieve in life. Your best competition should always be yourself. Continue to improve yourself to the best of your abilities, so you won`t regret not being your most beautiful self.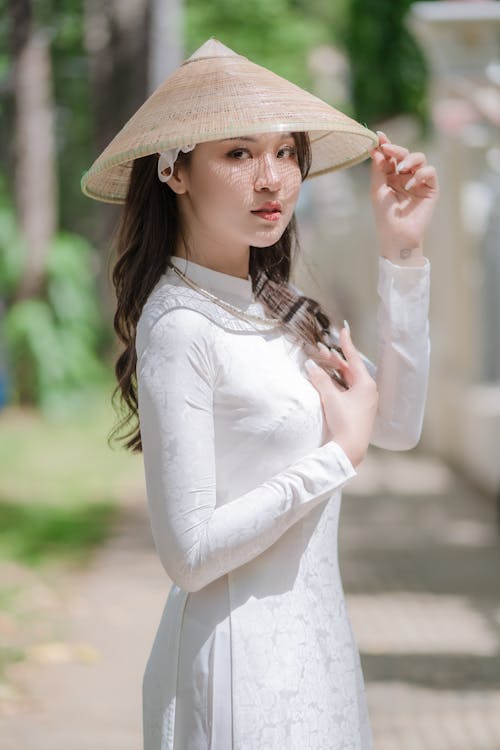 Getting confidence from clothing, make-up, and shoes is all good because they help your self-esteem. Ultimately, learning how to be confident with what you are right now will help you be the best version of yourself and present yourself in the most confident yet non-conceited way.