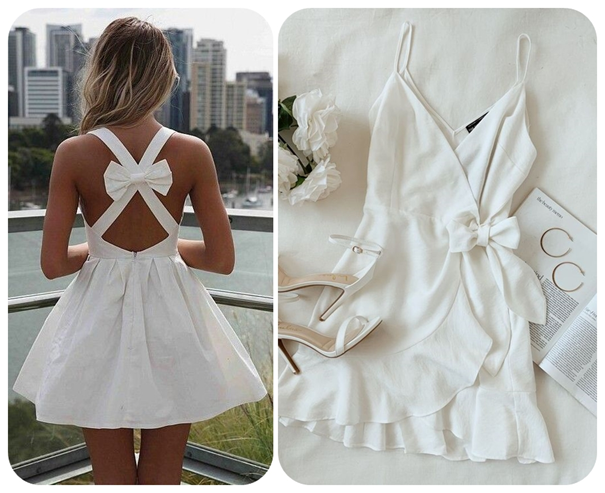 Do you have an important event and you still have not found a dress that would knock you off your feet? Sometimes it is really hard to find the perfect dress. If you are into bows, you will definitely find an inspiration for your outfit in this post. They come in a variety of colors, the choice ranges from lighter to bright vibrant colors. Short, midi or long dresses, we have no doubt about your taste and that it will look stunning on you.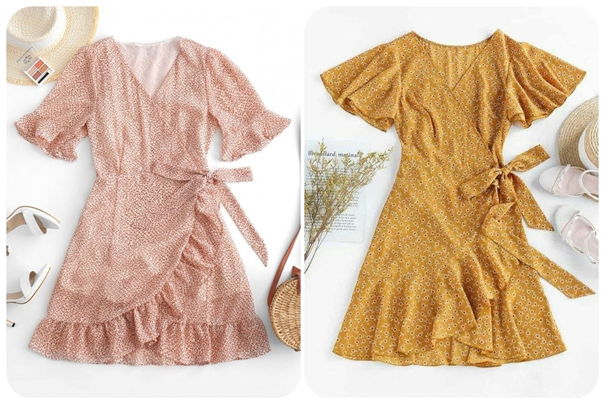 A wrap dress is one of those dresses that will look extremely flattering on you. Patterns and prints are always welcome, as they make the entire outfit more interesting. Another thing that will make this dress more appealing is a bow which makes it perfect for a romantic date. Wear sandals or sneakers for an everyday look or you can wear it with high-heels for a night out.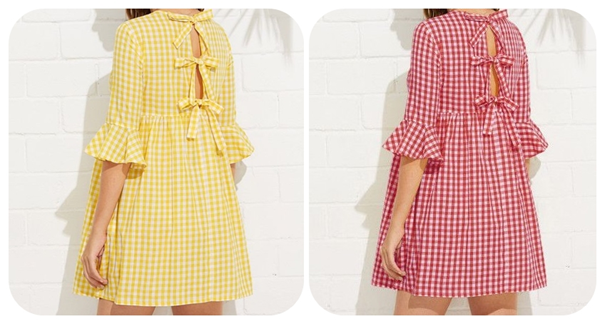 A bow does not have to always be in front, you can go for a bow-back dress. This cute dress has three bows instead of buttons and you just tie them up. Since this dress is wide, it would be perfect as a maternity dress. You always want to choose a dress that is comfortable and cozy.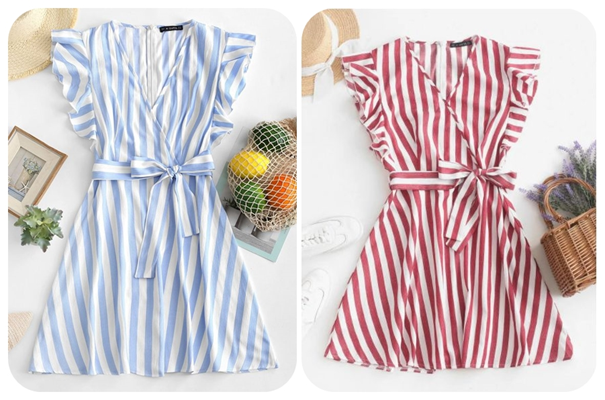 A classic dress with stripes is a dress we all need in our closets. Bows are a fashion detail that will make you even sweeter than you are. These dresses are tied around the waist which will visually narrow and accentuate it. This would be an ideal dress for Spring and Summer. Which one is prettier in your opinion? We just can not decide between this baby blue and gorgeous red.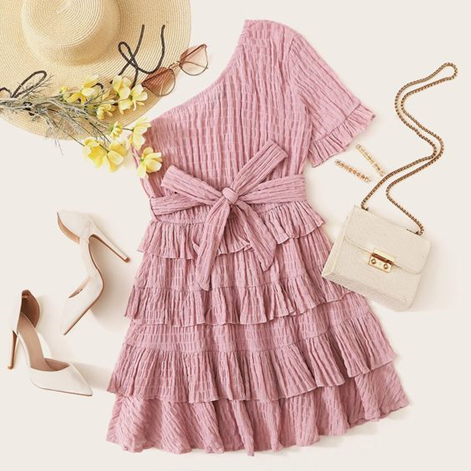 If you want to be extra playful, choose a similar dress to this one. It is a one-shoulder dress that will look amazing on you. The bow gives it a dose of charm and specialness. You can wear it with sandals, but it will also look especially good with high heels. This is a perfect choice if you have an upcoming formal event. No need to look further, this is the one!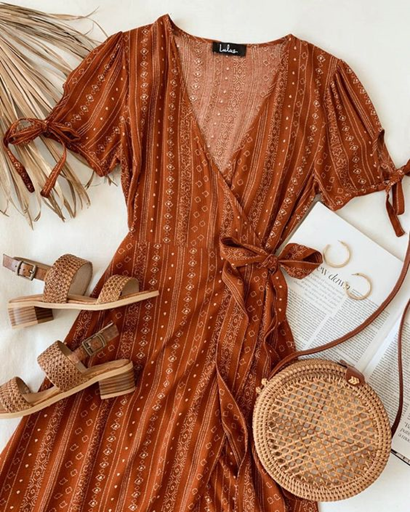 Bows can be huge, but also small, discreet. Both are equally effective.
The bow is one of those details that gives each item of clothing a special note, a romantic touch and an eternal chic touch. Which size of a bow do you prefer? Let us know in the comments!